Tournament Scoring
The best three tourneys of each coach will be counted towards the series ranking. In the ranking at least two different races have to be included. There will be an additional ranking for stunty teams (the two-race-restriction is disregarded for stunty teams). Unless specified differently in the single tourney rules, stunty teams are:
Halflings
Goblins
Lizardmen without Sauri
Underworld without Blitzer or Thrower
Ogres with max. 4 Ogres
Sign-Up and Approval
Each coach has to play at least 3 tourneys to be eligible for the final ranking. There is no extra sign-up necessary, each coach will automatically participate when playing at a tourney of the series. Every coach worldwide is eligible to participate in this series.
Main scoring
The points, which can be collected at each tourney, are based mainly on the ranking of each tourney. The first place will collect 10 points, the second place will get 9, and so on until the tenth placed coach, who will get 1 point.
Extra points for tourney size
Additional points can be collected when you have left many coaches behind you in the ranking. To represent this, for each 10 coaches behind you in the ranking, you will get 1 extra point. At tourneys, which have more than 50 participating coaches, the step size will be increased to 20 coaches.
Extra points for duration of tourney
For each day played at a tourney (at least 3 games), you get 1 extra point.
Prizes
At every tournament these coaches will be rewarded with a special prize (turn marker):
1st place
2nd place
3rd place
After the last tournament of the series, the overall Champion and the Best Stunty Coach of the Series will be crowned as South-German-and-Swiss Champion and awared with a special price.
Every coach will receive a special price one he has participated at the third tournemant of the current series.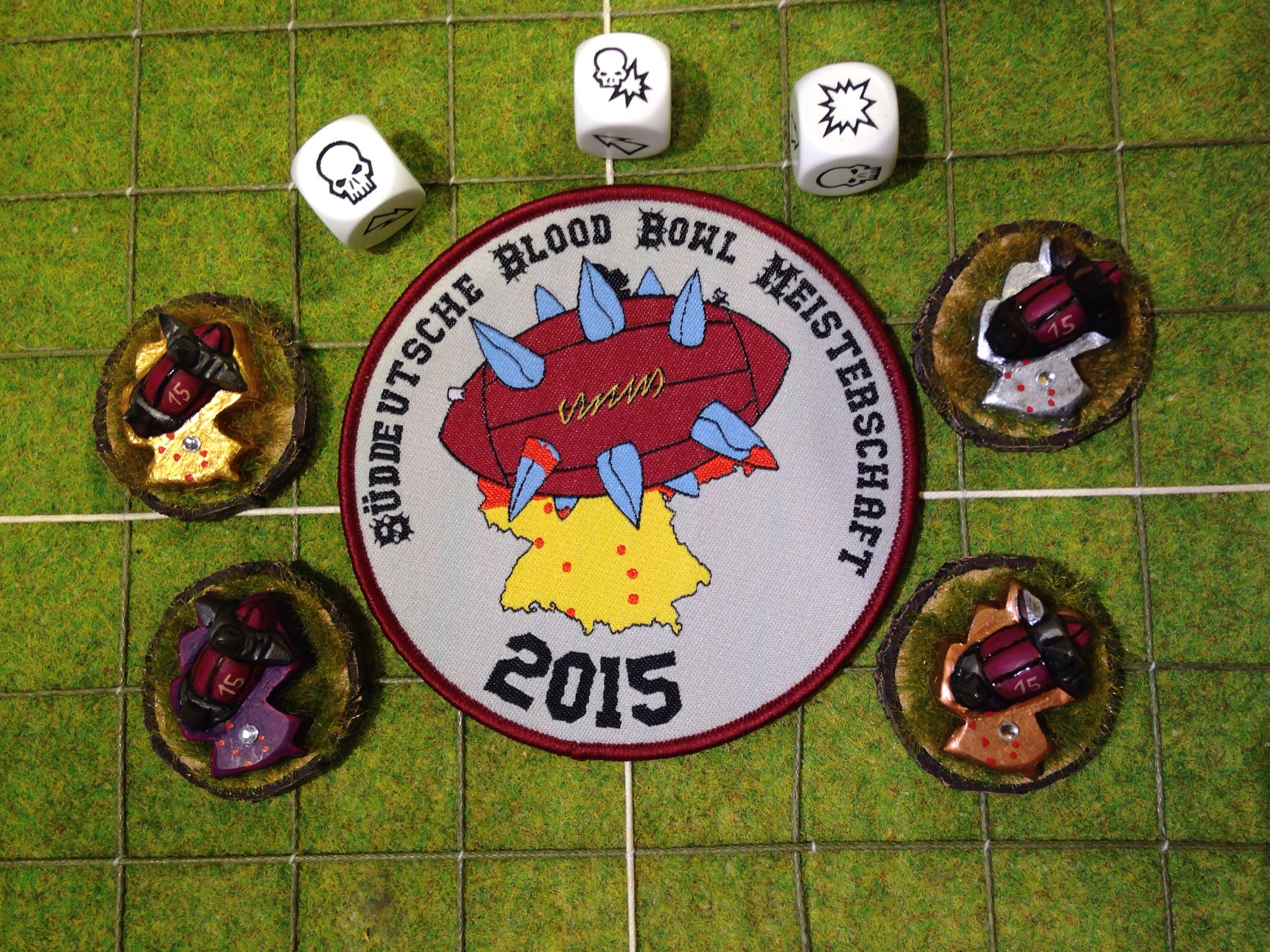 Tie-break procedure
In case two or more coaches have the same number of points, these tie-breaker will be used:
Direct games of the coaches (in case they played against each other, this is not valid for games where one coach has played a stunty team)
Number of participated tourneys
Highest place reached at a tourney
Second highest place reached at a tourney
Number of played raced in total
Stunty ranking
Advertisement
The participating TOs need to promote the tournament series and the other tourneys within the series (especially the next in line).
Score report
All participating TOs are required to send the final standing of their respective tourney to the TSO within one week. The following info needs to be submitted:
Ranking
Coach NAF-Nickname
Race, if applicable info if stunty
New Tourneys
In case a tournament organizer would like to participate inthe series, she/he needs to contact the TSO or any of the participating TOs. Restrictions are only regarding the geographic location (Bavaria, Baden-Württemberg, Southern-Hessia, Palatine, Saarland as well as Switzerland and Austria) and timing. It may not collide with any of the current tourneys of the series.